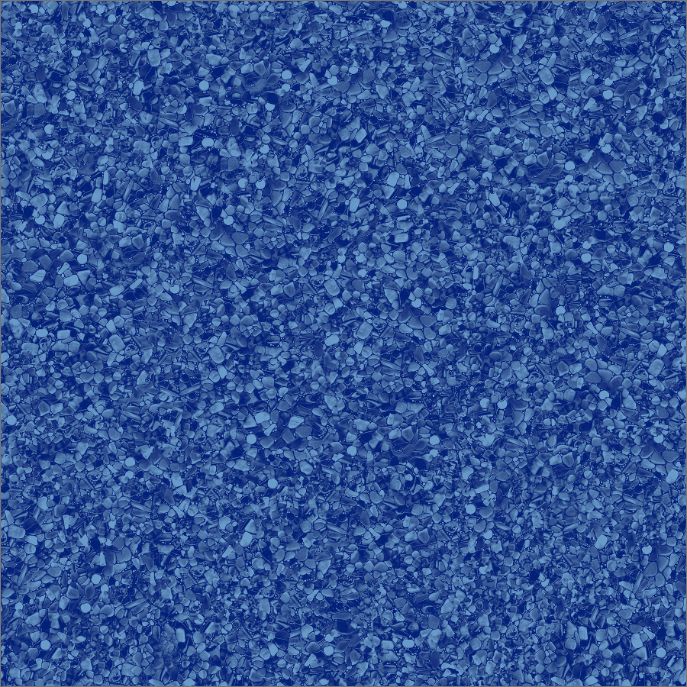 Blue Beach Pebble
This true-blue classic pebble floor is the perfect finish to your pool. Blue Beach Pebble is available as an all-floor print or paired with Poolside's Raleigh, Hamlin, Lancashire, and Clarkson border designs. Printed on medium blue pool liner material enhanced with our exclusive aquafinish for chemical and UV protection.

A safeguard against wear and stains. Poolside's exclusive aquafinish protective topcoat is engineered for chemical resistance and industry leading UV protection for our premium vinyl liner material. See more about Aquafinish feature.
Categories: Aquafinish, All Over
*Disclaimer: These links open a fabricator website in a new window that is not part of the Poolside by CGT website. Not all liner designs listed on the fabricator website are Poolside by CGT liner material unless noted otherwise.
Fabricators*:

AQUA FAB – Terrebonne, QC Canada

BRANDED MANUFACTURING –Trenton, NJ USA

CARDINAL LINERS – 3York, PA USA

DOVER VINYL PRODUCTS – Toms River, NJ USA

DEYS FABRICATING LTD. – London, ON Canada


COVERTECH INDUSTRIES LIMITED – Etobicoke, ON Canada

GARRETT LINERS –Fallsington, PA USA

HIGHBURY POOLS LTD. – Arva, ON Canada

LINERWERX – St. Catharines, ON Canada

LOOP-LOC LTD. – Hauppauge, NY USA